Wedding Menus
An extensive choice of buffet dinners and seated & served menus ranging from $36.50 to $72.50 incl.GST per person
Venue Rates
Venue and room set-up for your wedding day, ranging from $690 to $3,000 incl.GST
Wedding Venues & Info
Four venues to suit your wedding, catering from 40 to 250 persons
With all the benefits of the Riccarton Park location:
Quiet, park-like surroundings
Spacious, attractive gardens
Good natural light in venues
Committed catering staff and tailored menus to suit
Free car parking
15 minutes from the central city
8 minutes to the Christchurch International Airport
Close to a variety of accommodation options
Venues catering from 40 to 250 people
Indoor and Outdoor flow
Your venue hire will include:
Room set-up
Professional service staff
Wedding ceremony area
All cleaning
Linen & Serviettes
Use of grounds & gardens
Present table
Crockery & Glassware
Bridal table & Cake table draped with tulle swag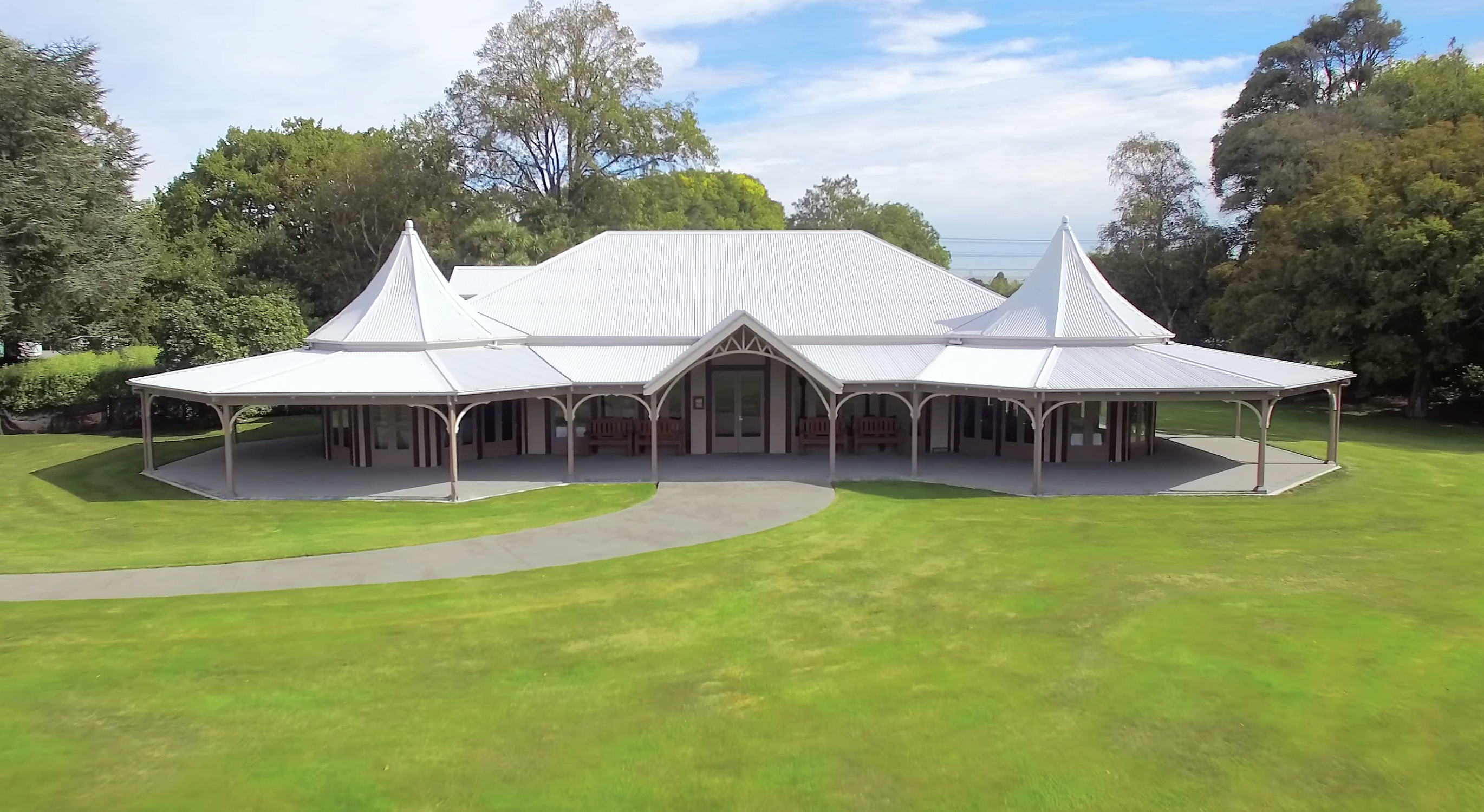 The Tea House
Suitable for wedding buffets from 40 to 85 persons, The Tea House is Riccarton Park's premium wedding venue. Sited to the west of the Grandstands in its own separate park setting, The Tea House is a fine example of a stylistic Edwardian building. Built in 1903 and now restored to its original design, it features a wide veranda and two large roof turrets giving it a pavilion-like appearance. Complimenting the exterior features, are the unique Tongue & Groove walls inside the Tea House. Guests will be seated at round tables. Outside wedding ceremonies can be arranged on the Tea House Lawn.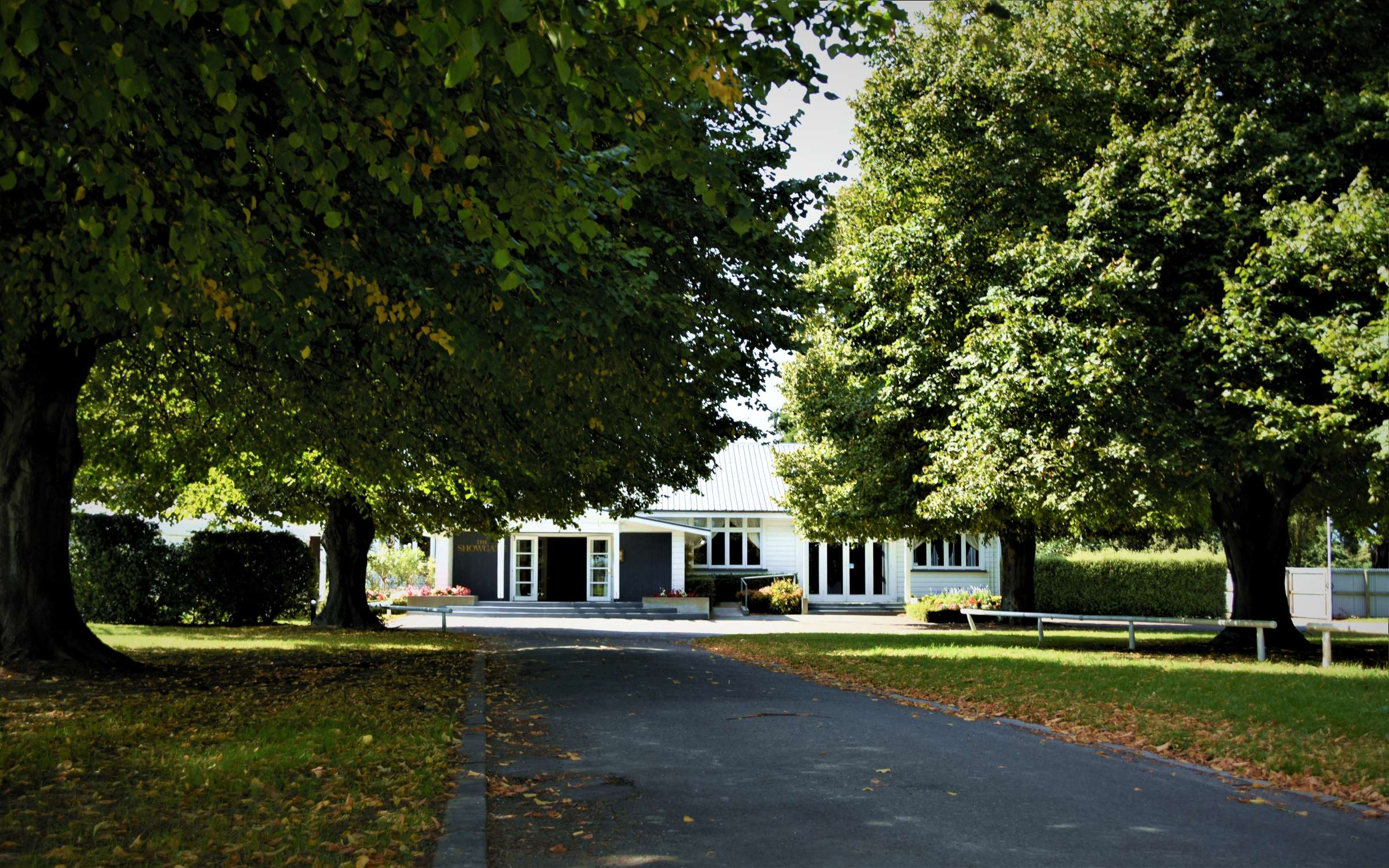 The Show Gate
The delightful, old world charm of The Show Gate makes it an excellent venue for social functions for up to 300 persons (seated dining) and up to 400 persons for a cocktail party. The Show Gate has a dance floor and small stage area, which lends itself to a variety of entertainment options and is perfect for award presentations and company & school balls. An adjacent, fully landscaped Lawn Court area also provides attractive outdoor options.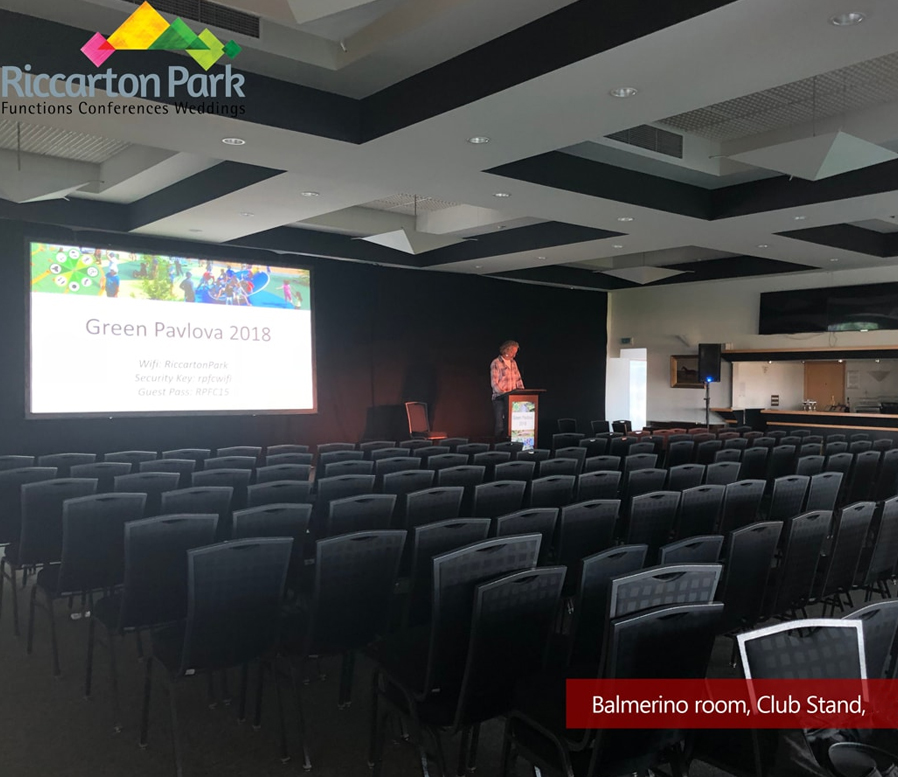 The Balmerino or Nightmarch Rooms
Suitable for 50 -150 persons seated dining in the Balmerino Room. Cocktail functions can accommodate up to 300 persons in the Balmerino Room and 350 persons in the Nightmarch Room. Both rooms are located within a modern, architecturally designed and functional complex that is ideal for social functions. With guests able to move between the rooms, numerous options are available for a variety of social functions. Bar facilities in the Nightmarch Room make it ideal for pre-meal or after dinner socialising. These rooms ideally lend themselves to company functions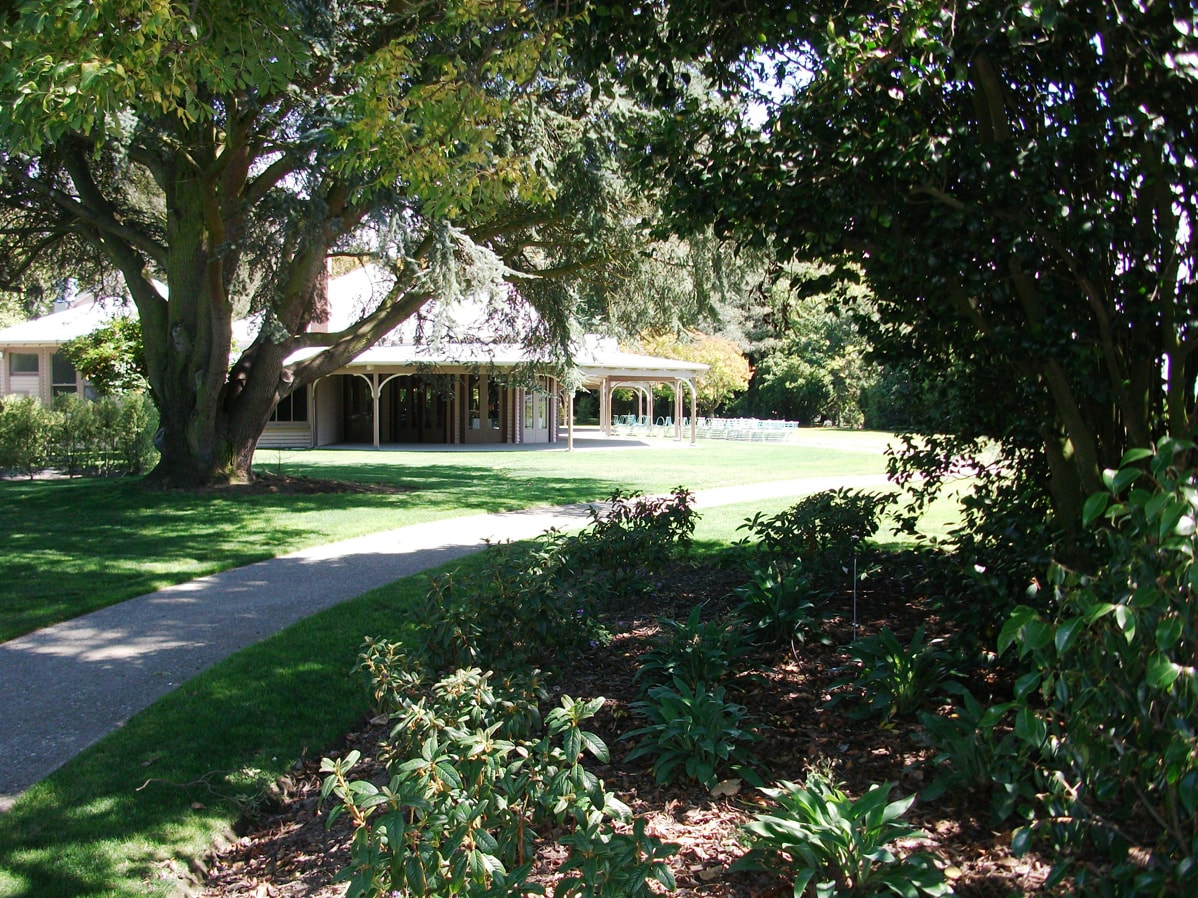 Outdoor Areas
The use of these areas are free if a venue is booked. Outdoor tables and chairs are an additional cost. Riccarton Park's mature trees and grassed areas provide the ideal setting for a BBQ, picnic or company sports day. We also have a range of hotels/motels nearby for those that need accomodation. See Accommodation in Christchurch & Canterbury and the range of Christchurch options when attending your next event at Riccarton Park.